solid shampoos
solid conditioners
solid masks
Infinite Scents
Eco-friendly handmade products
FOLLOW US NOW ON SOCIAL MEDIA: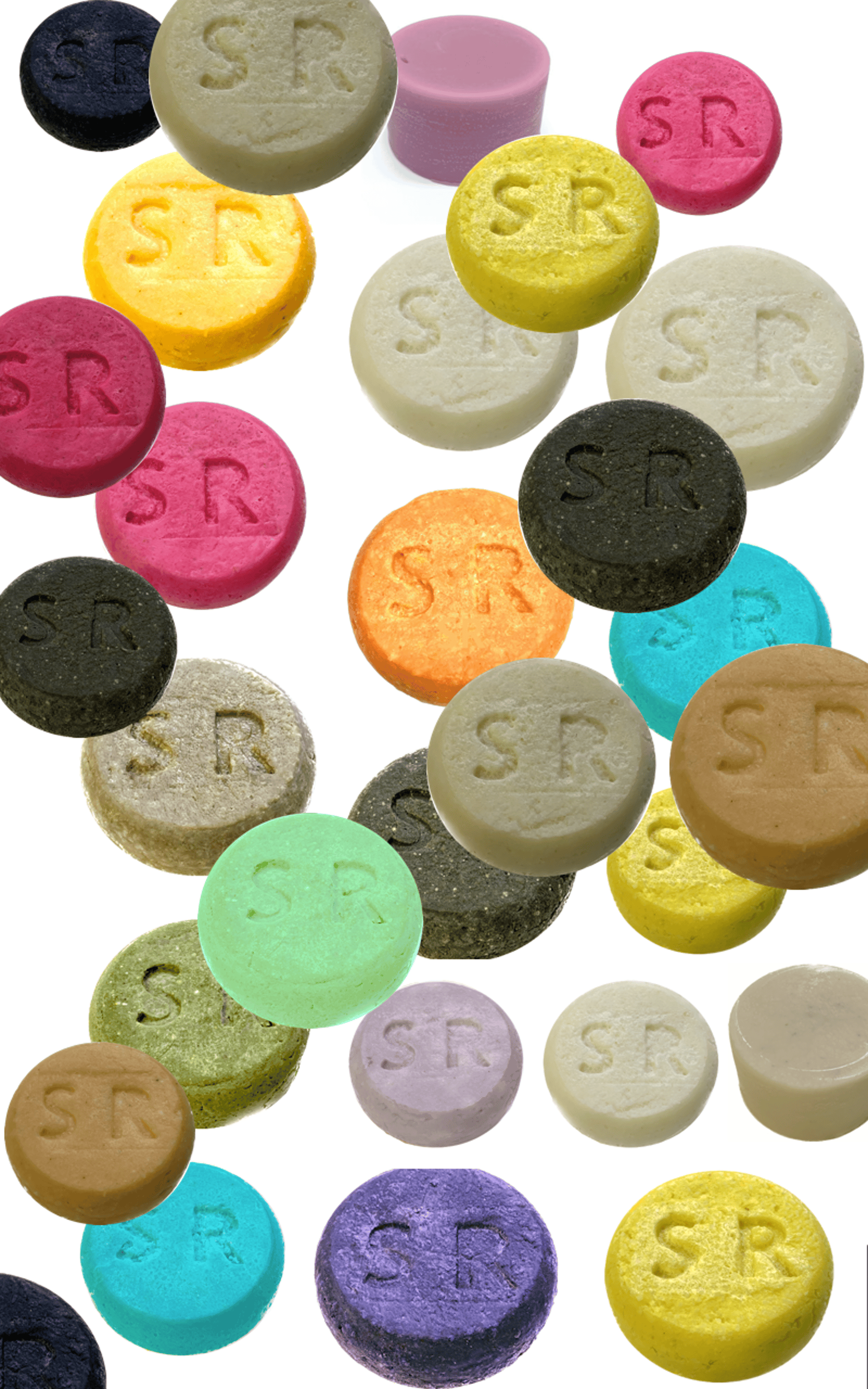 ZERO WASTE
Our principles around "Zero Waste"
The philosophy that accompanies us every day forces us to think about the impact of our production chain on the environment.
We assess this impact by considering the volume of carbon dioxide that a person's and company's activity releases into the environment and atmosphere.
Our aim is to assure everyone who buys SOLID RESULT cosmetics that their impact on the environment is drastically less than traditional industrial products.
We tell you about the actions we take to mitigate our impact on the planet.
SOLID COSMETICS
We chose not to produce the liquid version, as it is a solid product and does not require a container.
Despite this, it is not legally possible to sell cosmetics without protective packaging and without a label. Therefore, we decided to pack our products only in kraft paper and, at your choice, in 100% natural and virgin Sardinian cork packaging. Remember that our packaging is all recyclable and biodegradable!
NUMBERS ARE WORTH MORE THAN A THOUSAND WORDS
A person, on average, uses a 250ml bottle per month, a little more. It is a plastic bottle that is often neither recyclable nor reusable.
Our solid shampoo has the same average duration (about 50 to 70 washes), which is one month for one person use. But once consumed, nothing should be thrown away! It has been used 100% for useful and not futile purposes.
That means 12 plastic bottles per person were avoided in one year. We leave you the pleasure of expanding this number to your entire family.
Therefore, the ecological impact of a LOV it solid shampoo is much lower than its liquid equivalent. The same goes for our other products!
SHIPPING PACKAGING
Shipping must also be PLASTIC FREE. For this you will not find any plastic protection inside the cardboard box. We chose a recycled straw and paper filling so that everything is, once again, recyclable or reusable.
Of course, we recommend that you group your orders with your friends or family to reduce the delivery impact.
We understand that many of you reject plastic in all its forms, but sometimes it's hard to find the right middle ground. Anyway, we are doing our best.
We are always open to new advice, so please feel free to let us know your ideas for future improvements. You will always be welcome!
Email geral@shampoosolid.com
Telefone+351 227323964 (Call to the national fixed network)
Telemóvel+351 962530062
Morada Rua 9, Loja 686, 4500-381 Espinho, Portugal
Contacts for commissions and purchases or just to say a few nice words, thank you.